Published : 09/07/2020
TULSA, Okla., and SYDNEY, Australia, June 5, 2020 – Stonebridge Consulting, a leading provider of business advisory and technology services for the energy industry, today announced its entry into the Australian market with the opening of a satellite office in Sydney.
The new office, at 100 Walker St. in North Sydney, is Stonebridge's first outside the Continental United States. According to Stonebridge President Adam Hutchinson, the office will be home to a local team focused on providing Stonebridge's services and solutions to upstream oil and gas companies in Australia and New Zealand.
Published : 02/12/2019
Why is data accuracy essential to your business?
Find out in our free webinar...
Accurate data helps you plan and streamline.
Data analysis is now being used to drive everything from marketing comms to financial forecasting. Unfortunately it can be pretty easy for corrupt data to enter the system.
What's the damage?
Data quality tools are now a must.
Without these tools, data management is often unachievable. There are a number of packaged solutions, with simplicity, effectiveness and value shaping the best options.
Published : 27/08/2019
Data quality management software developer Naveego will unveil Tuesday the latest release of its flagship Complete Data Accuracy Platform with new self-service capabilities that make it easier for business users to undertake master data management and "golden record" tasks on their own.
The new release comes on the heels of the company's debut of the Naveego Accelerator, a data health analysis toolkit that solution providers can use to analyze prospective customers' data during the sales process.
It also follows the addition of a number of solution providers additions to the company's Partner Success Program that extend the range of the company's partner base to the Asia-Pacific region.
Published : 20/08/2019
Naveego also now uses machine learning to add the ability to profile data at the edge without having to transfer it.
Katie Horvath, Naveego's CEO
Naveego, which makes cloud-based Data Quality Solutions that detect and eliminate data quality issues across systems, has announced the next generation of their Data Accuracy Platform, It adds self-service Master Data Management [MDM], and an enhanced Golden-Record-as-a-Service (GRaaS) for non-technical business users.
"This is a major release of the platform, following last's October's major release, which repositioned and rearchitected the platform to enable Big Data," said Katie Horvath, Naveego's CEO. Horvath took over the 2014 startup a year ago, with founder and original CEO Derek Smith moving to the CTO role.
Published : 26/07/2019
Sydney-based analytics-centric partner Mondelio Worldwide has become a reseller for two companies that have just established Australian presences.
The two vendors are Naveego and SiSense.
Naveego specialises in data accuracy and master data management tools. SiSense is a cloud analytics and data integration platform.
Mondelio's president Paul Orfanos told CRN his company chose to resell Naveego as it sees an opportunity to help its clients groom their data ahead of transformation projects.
"Digital transformation is causing some organisations a lot of problems," he said. "Before you transition you need your data to be cleaned. Naveego does that well."
Published : 18/06/2019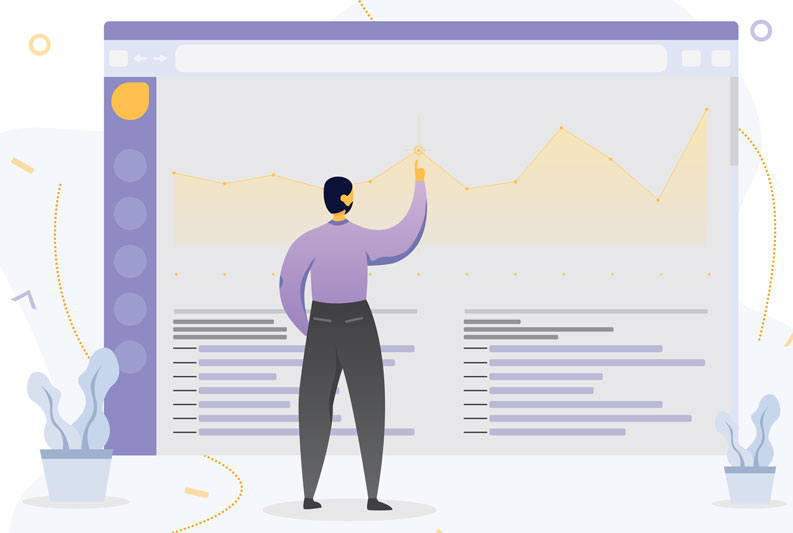 The data modeling process is arguably the nucleus of deploying cognitive computing technologies and applications across the enterprise today, largely because it's a requisite for integrating those applications and their data for horizontal use cases.
Consequently, data modeling techniques have kept pace with contemporary data sources and deployments whose value, in most instances, hinges on low latency responses. In 2019, conventional relational data modeling approaches will all but lapse into obsolescence as numerous alternatives—in most cases, purpose-built for real-time use cases integrating heterogeneous data sources—surge to the fore of this facet of data management.
Published : 15/06/2019
TEL AVIV (Reuters) - Israeli business intelligence software provider Sisense said on Wednesday it acquired Periscope Data, a U.S. provider of analytics for cloud data professionals.
It did not provide financial details but a market source said the amount paid was over $100 million in shares.
Sisense has raised about $200 million and its customers include General Electric and Nasdaq while Periscope is used by clients such as Tinder. The combined company will have annual revenue of more than $100 million, over 2,000 customers and more than 700 employees.
Published : 11/06/2019
By Shankho Bhattacharjee on June 11, 2019
Naveego Expands Global Reach to Asia Pacific Market – Announces Strategic Partnership with Mondelio to Deliver Complete Data Accuracy Solution for Enterprise Customers
Traverse City, MI & Sydney, AU – June 11, 2019 – Naveego, an emerging leader of cloud-first distributed data accuracy solutions, today announced that the company has expanded its global reach to the Asia Pacific market with Mondelio becoming the first strategic partner in the region. The joint venture combines the power of the NaveegoTMComplete Data Accuracy Platform with Mondelio's leading corporate performance management and advanced analytics software and services to enable true digital transformation for customers.
Published : 06/05/2019
By Baiju NT
I interviewed Amir Orad, an entrepreneur, thought leader and CEO of Sisense, one of the leading business intelligence platforms that allows you to simplify complex data sets and make big data insights accessible for startups and small companies.
In his career spanning more than 25 years, Amir has led and scaled businesses by orders of magnitude in both startup and public-company settings, and has overseen multiple exits and M&As. Before Sisense, he was the chief exec at Actimize, a financial crime and analytics software leader that monitors billions of transactions for the world's top institutions. There, he led the company's business functions since it was a $30 million entity, first as EVP and later as President and CEO, and grew the business six-fold with Wall Street reported revenue nearing a $200 million run rate.
Published : 11/02/2019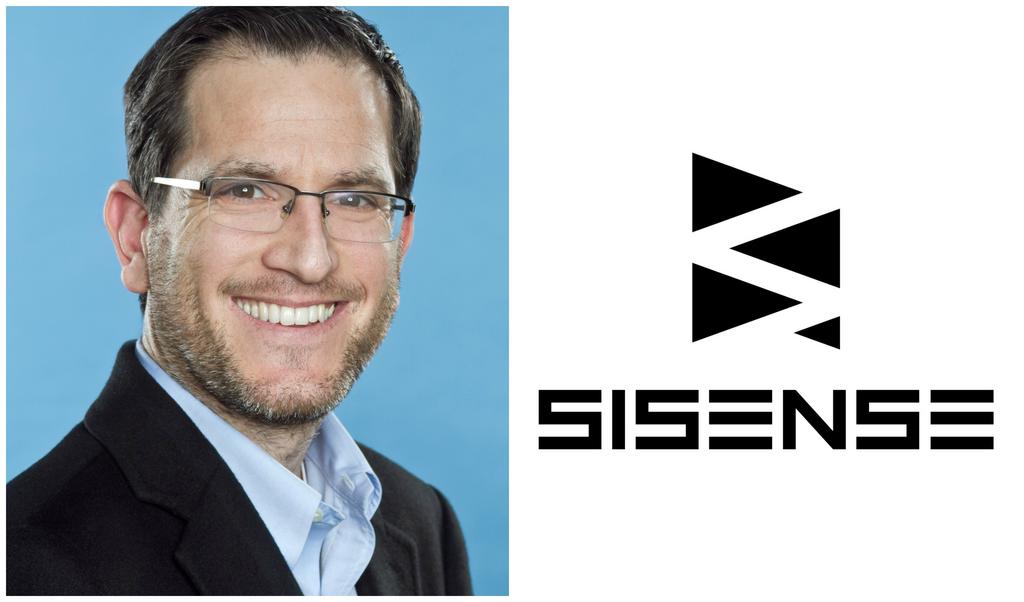 As of last month, there are more than 300 unicorns around the world, according to CB Insights, a New York data purveyor.
The firm has been tracking startup valuations for about 10 years. Each year, it analyzes a variety of data to create a definitive list of private companies that are on their way to a $1 billion valuation.
Five of those companies are based in New York. Here they are:
Published : 30/10/2018
Derik Smith, Naveego's CTO
Data quality vendor Naveego has announced a collaboration with Sisense around one customer, and while this is not even a formal partnership, they believe that their synergies with BI vendors and ability to work easily with their platforms make such strategic partnerships an important part of their future.
Traverse City, Michigan-based Naveego makes cloud-based Data Quality Solutions that detect and eliminate data quality issues across systems. They have announced a collaboration with business intelligence vendor Sisense to provide a data quality and analytics solution for a customer. The collaboration is the first of its kind for Naveego, and they don't intend for it to be the last.
Naveego is a startup which began as a BI platform inside Michigan managed service provider Safety Net, and was spun out in December 2014 to focus on providing data quality solutions that ensure that data in systems is reliable and minimize the chance of costly errors. Safety Net is actually the customer here. The significant part of the news is not so much that Naveego made a sale to an affiliated company, as that they made a joint sale with a BI vendor, in what they hope will be a common route to market for them.
Published : 17/10/2018
Naveego, an emerging leader of cloud-based Data Quality and Master Data Management (MDM) solutions, introduced its Complete Data Accuracy Platform 2018.2.0 that empowers organizations to proactively transform data into viable, actionable information assets across enterprise systems. The platform delivers exceptional data quality in a Big Data world, without the gross complexity and high cost of customized installation and ongoing maintenance that go hand-in-hand with legacy solutions. Using API connections, Naveego's solution agnostically connects with any type of data where the data resides, eliminating the need to make infrastructure changes. As a result, businesses can achieve, on average, an ROI of 800 percent within 60 days of implementation as compared to years, with legacy data management solutions.
As data expands exponentially due to the rise of artificial intelligence, machine learning, the internet of things (IoT), mobile devices, autonomous vehicles, and other sources outside of traditional data centers, the challenge of data cleansing is rapidly becoming more difficult, as well as expensive. In addition to the high price of legacy systems and customization, poor data quality costs the U.S. economy $3.1 trillion a year. At $100 for each incorrect record, a company with only 50,000 incorrect records incurs a cost of $5 million to maintain them.